New Look, Same Formula.
Exciting news! We've elevated the look and feel of the Medterra brand to reflect the excellence of our products. As we roll-out this fresh look across all of our products, you may receive items labeled with original packaging or our updated look - but rest assured its the same great product you love either way. Thank you for understanding!
Rapid Cooling Relief for everyday use.
Our Rapid Recovery Cream can be applied topically for relief from stress and exercise, or to promote comfort.
Product Details
Description:
Our Rapid Recovery Cream is a powerhouse combination of Hemp and organic, botanical ingredients, including Menthol and Arnica. This cream provides a rapid cooling effect, perfect for joint and muscle support. Offered in 1.7oz and 3.4oz sizes, each batch is 3rd party tested to ensure it is Hemp Compounds free.

Available in strengths of 250mg, 500mg and 750mg.


Servings
250mg: 50 - 5mg servings
500mg: 50 - 10mg servings
750mg: 100 - 7.5mg servings
Recommended Use
Apply cream to affected areas and rub in. Use as needed. Please make sure to wash hands with cool water after each use. Use regularly over a prolonged period for maximum effectiveness.
Hemp
Hemp is extracted from the hemp plant that interacts with the body to create a balanced state. When used regularly, consumers report improvements in sleep, pain relief and stress management.
Oryza Sativa (Rice) Bran Extract Phenoxyethanol
Helianthus Annuus (Sunflower) Extract
An emollient high in Vitamin E which traps moisture and keeps skin well hydrated.
Stearic Acid (Vegetable Derived)
Vitis Vinifera (Grape Seed) Extract
Made from the seeds of wine grapes, this extract promotes healthy skin, reduce inflammation and wound healing.
Aloe Barbadensis (Inner Fillet) Leaf Juice*
One of the most soothing and nourishing topicals, trusted for thousands of years.
Ascorbic Acid (Vitamin C)
Vitamin C, also known as ascorbic acid, is necessary for the growth, development and repair of all body tissues.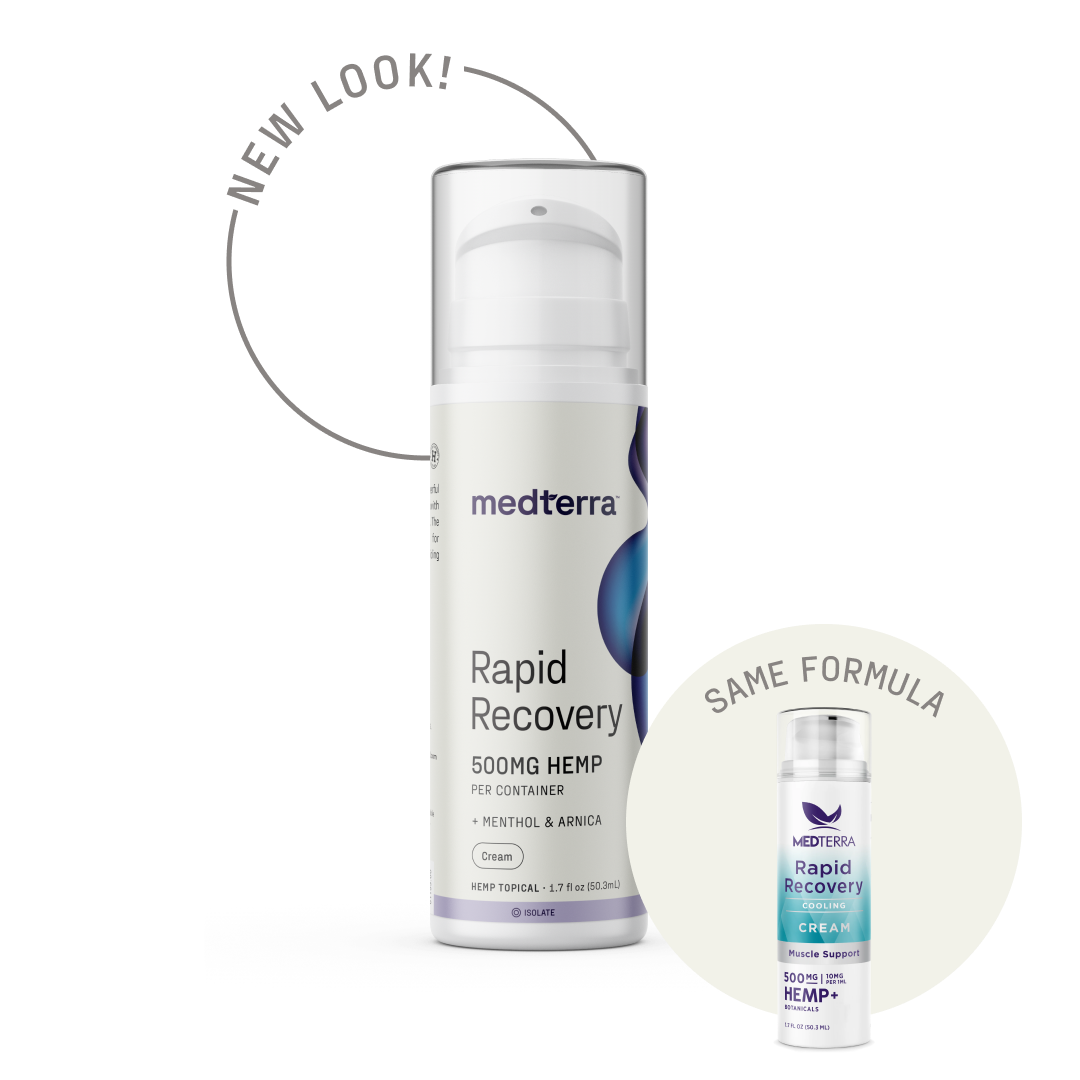 Rapid Recovery Cream FAQ
What are the benefits of Hemp cream?
Can Hemp cream treat skin inflammation?